MR SPARKLE EXTERIOR CLEANING
Professionally cleaned Exteriors to
make your home sparkle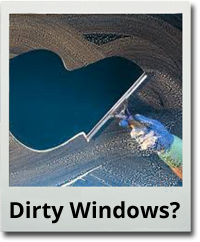 SERVING ALL YOUR EXTERIOR CLEANING RESIDENTIAL AND COMMERCIAL BUILDING NEEDS IN NANAIMO, PARKSVILLE AND LADYSMITH SINCE 1992
With 3 Fully Equipped Truck and Trailer Units at your disposal, Our Professional House Washing Experience provides highly competent friendly, efficient, and skilled service at a reasonable price. Our area of knowledge extends to Roof De-Mossing, Vinyl Siding Cleaning, Window Cleaning, Gutter Cleaning, Power Washing and Stucco Cleaning. Mr. Sparkle's Exterior House Cleaning Service also provides Gutter Guard™ Installation and Real Estate Packages. We are fully licensed and insured, covered by $2,000,000 liability and WCB covered, for your protection and peace of mind. We use our tried and true Mean Green Roof Cleaning Solution, that not only kills the bacteria that causes moss to grow and develop but leaves your roof sparkling clean. We currently serve Ladysmith, Nanaimo, Lantzville, Parksville and Qualicum.
IMPORTANT TO KNOW
We NEVER pressure wash your roof or siding to remove moss or fungal growth. The process that we use takes only gentle garden hose pressure. We use 100% Biodegradable cleaners on your Vinyl siding. Check out our Vinyl Siding Cleaning page for more details.
Using pressure washing as a cleaning method on your roof will not only damage it, but will spread that bacteria all over the place! This can lead to all the bacteria and moss returning in as little as 6 months. For more info please take a look at our Roof Cleaning and De-Mossing page.
OUR PROFESSIONAL EQUIPMENT